GETTING PEOPLE BACK UNDER ROOF WITH DIGNITY AND CARE
ICAN Housing: Connecting People to housing, mental health services and community support in Stark County, Ohio

ICAN Housing's Head Smile Maker!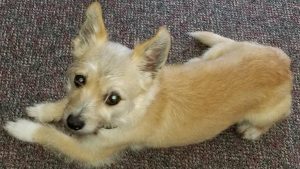 Lincoln joined the ICAN team shortly after Thanksgiving 2017.  He came to us from a client after the discovery of some health issues that they were unable to care for.  While a difficult decision for them they knew it was the best course of action.  Additionally, they would always be able to pop in and see his smiling face.  Since that time Lincoln or Linc has become the Chief Smile Maker in residence while training very hard for his Therapy Dog standing.  He loves working with anyone who comes to ICAN, whether participants, co-workers or anyone just visiting.  His waggy tail and happy smile are always there to greet any member of the public.  When it is time to go home, Linc has a wonderful and loving home with one of our ICAN staff members, Miriam.
A Community Partner
ICAN Housing works closely with other nonprofits and government agencies to coordinate services and provide the best opportunity for success for the people we serve



Our Housing
ICAN Housing manages multiple housing sites across Stark County that comprises many types of housing units. In addition, we help place families and individuals in privately owned housing via rent vouchers. We provide services to families and individuals without discrimination.