If you are homeless in Stark County:
Call the Homeless Hotline at
This will secure a place in line for assistance through
housing providers, including ICAN Housing.
For help, contact our office at:
1214 Market Ave. N.
Canton, OH 44714-2604
1214 Market Avenue North, Canton, OH 44714

Open 8:00a.m. to 4:00p.m. Monday through Friday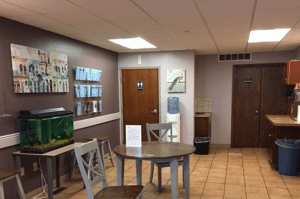 The ICAN Housing Drop-In Center is open weekdays from 8am to 4pm, affording members of the Stark community access to PATH Outreach services with no waiting. The Drop-In Center is a trauma informed setting where individuals can relax without facing the stigma often associated with mental illness and substance use disorder. It is a resource rich environment providing visitors with information about area support services, meal sites, bus routes and time sensitive opportunities. The Drop-In Center offers a public restroom and a place out of the weather for those living on the streets. It further affords ICAN Housing team members the opportunity to engage visitors not presently connected to community supports.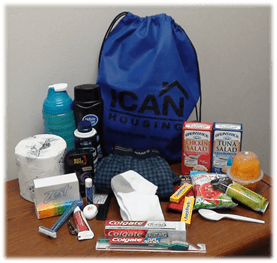 HOMELESS CARE KITS
Care kits contain hygiene supplies, clean socks,
Snacks, toilet tissue, can openers and more.
Support a care kit with a donation of only $35.